JOIN MIX 92.7 AT THESE UPCOMING EVENTS

HK'S RESTAURANT & BAR SPECIAL 3 COURSE DINNER MENU, DECEMBER, 2023

Winter is a perfect time to cozy up with that special someone for a dinner date-night out.  This December HK's Restaurant & Bar is offering a special 3-course winter dinner menu for 2.

The 3-course menu will feature some of Chef Gary's favorite recipes for starters, entrees & desserts.  Priced at $35 plus, per person, this offer makes a romantic dinner night out affordable. 

House wines are already priced great, plus HK's is offering all in-house wine labels at 30% off the bottle price in December!  Reservations at OpenTable or dial 573-365-8509.  Visit 4seasonsresort.com for the FULL 3-course menu details. 

HK's at The Lodge, open 7 nights a week with happy hour 3 – 5 p.m., and live music on Friday and Saturday night.

CAMDENTON LAKERS VARSITY BOYS BASKETBALL

Mix 92.7 features Camdenton Lakers Varsity Boys Basketball on 92.7 FM and at www.mosportszone.com Listen for select games to be broadcast this season! Follow us on Facebook for details.

CHISTMAS CRUISE, THURSDAYS, FRIDAYS & SATURDAYS IN DECEMBER

Join the Celebration Cruise ship during it's annual Christmas on the Lake! Each cruise benefits local non profits and charities like Wonderland Camp. For more details go to Lake of the Ozarks Cruises : Celebration Cruises (cruiselakeoftheozarks.com)

LAKE AREA LIGHT PARKS, FRIDAY & SATURDAY NIGHTS THROUGH JANUARY 1, 2024

Enjoy the magic of the season and visit one of the Lake of the Ozarks Holiday Night Parks!

2023 CANDYLAND EVENT THROUGH DECEMBER 15, 2023

The 39th year of Candyland is underway at Nick's True Value Hardware Osage Beach and the TRI-COUNTY YMCA OF THE OZARKS. Please drop by either location and pick up your candy cane and brighten up Christmas morning for Lake area children.

COUNTDOWN TO CHRISTMAS THROUGH DECEMBER 22, 2023

The Countdown To Christmas. Each weekday from now until December 22nd listen to win holiday gifts and a $100 Visa Gift card! Stay tuned to Mix 92.7 for the Santa Sounder. We have a new sponsor each day!

39TH ANNUAL LAKE OF THE OZARKS CHRISTMAS PARADE, DECEMBER 9, 2023

THEME: CHRISTMAS IN PARADISE
Parade Begins at 1:00 PM with Line-up at 11:30 AM
Route: Bagnell Dam Boulevard (HH to Dam) Lake Ozark
Entry Fees: $25 For Single Entry $100 for Car Clubs
1ST Place Winner in each category will receive $150 award
Business | Civic Organization | Youth Group (Includes K-12 and Church Entries)
"Best Depiction of Theme" Winner - $250 award

LAKE AREA SOCIAL BUSINESS NETWORKING, DECEMBER 12, 2023

Join us for our December Networking Social with the Lake Area Chamber of Commerce at Vista Grande in Osage Beach! From 5-7 take part in drink specials and complimentary apps. Our sponsor is Young Professionals at the Lake.

MIKE CLAYTON'S FOND FAREWELL, DECEMBER 27, 2023

Mike Clayton's Fond Farewell. Join us December 27th at The Encore Lakeside Grill & Sky Bar for this event! Mike Clayton is retiring from Benne Media after 3 decades on the air. Everyone can enjoy appetizers and a complimentary beverage during the social event from 5-7pm that day.

ADDITIONAL INFORMATION

---

ADVERTISE WITH BENNE DIGITAL AND GET YOUR MESSAGE TO THE CROWDS!

We take your custom-designed message to the crowds, the events, the traffic, driving your message home with the frequency you want and the impact you need — affordably. Display still images or videos with stereo sound! Custom production is available, or supply your pre-made presentation of any type.

Call us today for pricing and production information! (573) 348-1958

---
UPCOMING CONCERTS

2023 Live Music at Lake of the Ozarks!
Click on the logos below to see full event calendars!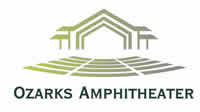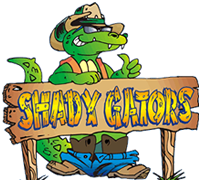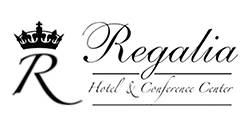 Local News Provided By KRCG 13

TONY MULLEN
School: University of Missouri

Hometown: St. Louis
Year joined KRCG: 2002
After spending more than 17 years in our sports department, you can now catch Tony Mullen every morning on KRCG 13 Live at Sunrise.He came to Mid-Missouri in 1998 to attend the University of Missouri. Four years later, Tony received a degree in Broadcast Journalism from Mizzou.He joined the KRCG sports team in August 2002 as a sports photographer/reporter, and was promoted to the position of weekend sports anchor 14 months later.Tony has covered a wide variety of sporting events during his time at KRCG 13, including the NCAA Tournament, SEC Championships, the Cotton Bowl, four World Series and the Chiefs' victory in Super Bowl 54.When he's not working, Tony enjoys spending time with his wife Nicole and son Ethan.
Regional News and Sports Provided By


Bill Pollock Sports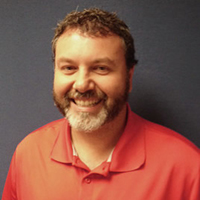 BILL POLLOCK
Bill Pollock has been with Learfield Communications since December of 2001, became Sports Director for the Missourinet in August of 2007 and is the Manager of Sports News for the entire Learfield IMG College news division.
Prior to joining the Missourinet, Bill worked for Learfield Sports for six years where he oversaw affiliate relations for radio stations on some of the top college football and basketball Radio Networks in the country, including The University of North Carolina, Oklahoma University, and The University of Iowa. Bill also worked in radio sales in Jefferson City, MO and was a program director and morning show host for KTXY in Columbia, MO in the late 90's.
Bill and his wife Deanne have two children, Ryan and Allyson. In his spare time, Bill likes to coach baseball and softball. Bill was born and raised in Chicago and while he promises to never mention this fact on the air, he is in fact a lifelong Cubs fan.
---