JOIN MIX 92.7 AT THESE UPCOMING EVENTS

2021 LAKE OZARK POLAR PLUNGE - FEBRUARY 27, 2021
The Polar Plunge is one of many events hosted by law enforcement to benefit their charity of choice, Special Olympics Missouri. All proceeds benefit year-round sports training and athletic competition for children and adults with intellectual disabilities.

2021 AFTCO BIG BASS BASH - APRIL 17-18, 2021
Don't miss the 2021 AFTCO Big Bass Bash, presented by Phoenix Boats, April 17-18 at Lake of the Ozarks / Truman Lake.

Over $325,000 in GUARANTEED cash & prizes will be paid out, including $100,000 to the BIGGEST BASS of the event.
Every paid entry into this tournament gets you one entry into a drawing to win a brand new Phoenix 818 with a 150hp Mercury engine with upgraded tandem axle trailer, valued at $40,000.
We've added more payouts...for a total of 360 bi-hourly payouts now. (45 places every time slot).
Win more just for entering early - Enter by midnight on April 5th for your chance to win 1 of 12 $500 Early Bird Cash Prizes.

More Ways To Win:

Exact Weight Award: $500 to every exact 3.00 and/or 4.00 lb. bass weighed in.
Ladies Bonus: $1,000 to the lucky lady who catches the biggest bass.
AFTCO Bonus T-Shirt: If your bass drops one spot out of the money (46th place) in any time slot, you win $125! (Must have official 2021 Bonus t-shirt in your possession when weighing in)

Visit our website at https://midwestfishtournaments.com/event-info-bbb/event-info-bbb-loz-spring/ for complete registration and tournament information. Don't miss this event !!!

37TH ANNUAL CLOWN GOLF CLASSIC - APRIL 24-25, 2021
$175 Per Player Entry Fee Includes:

Complimentary cocktail & hors d'oeuvres reception
Complimentary cocktails on holes
Complimentary breakfast & BBQ day of tournament
$100 merchandise tee gift!

Proceeds benefit The Dream Factory, an organiztton dedicated to granttng dreams to children whose lives are threatened by a crittcal or chronic illness and the RE/MAX Lake of the Ozarks Charitable Foundatton, which provides philanthropic gitfs to charites and individuals in the greater Lake of the Ozarks region.
DOWNLOAD FLYER | VISIT WEBSITE TO LEARN MORE

TREASURE ISLAND CASINO BENEFIT MAY 8, 2021
Buy your ticket and invite all your friends and relatives to join in the fun. Your Ticket includes: Premium Appetizer Buffet, a Drink ticket, and $100 in chips. Event is from 3:00pm-6:00pm. ALL PROCEEDS BENEFIT WONDERLAND CAMP.
VISIT WEBSITE | DOWNLOAD FLYER


NEW EARLIER DATE!

Join us at Dog Days Bar & Grill for the 2021 Aquapalooza! More information coming soon!
VISIT DOG DAYS BAR & GRILL WEBSITE

MISSOURI'S BEST LOCAL EVENT
WINNER FOR 2021

ADDITIONAL INFORMATION

---

ADVERTISE WITH BENNE DIGITAL AND GET YOUR MESSAGE TO THE CROWDS!

We take your custom-designed message to the crowds, the events, the traffic, driving your message home with the frequency you want and the impact you need — affordably. Display still images or videos with stereo sound! Custom production is available, or supply your pre-made presentation of any type.

Call us today for pricing and production information! (573) 348-1958

---

LUCAS OIL SPEEDWAY
Check out the best in dirt track racing at Lucas Oil Speedway. Listen to win race tickets on Mix 92.7 and register in person for a weekly ticket drawing at our sponsor location-Precision Auto and Tire in Osage Beach. For race information keep it here or go to LucasOilSpeedway.com.

---
UPCOMING CONCERTS

2021 Lake Ozarks Live Music!
Click on the logos below to see full event calendars!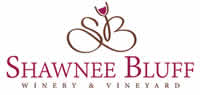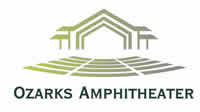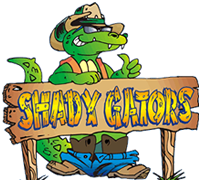 Local News Provided By KRCG 13


MEGHAN LANE
Over the years working at KRCG 13, Meghan has emerged as one of the leaders of the KRCG 13 newsroom and station as a whole. She started out as a reporter on the weekend and now anchors Live at Sunrise each weekday morning on KRCG 13 and reports news to Mix 92.7 Monday thru Friday mornings.
http://www.krcgtv.com



Regional News and Sports Provided By


Bill Pollock Sports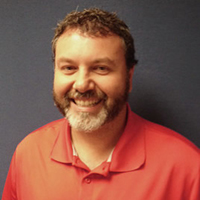 BILL POLLOCK
Bill Pollock has been with Learfield Communications since December of 2001, became Sports Director for the Missourinet in August of 2007 and is the Manager of Sports News for the entire Learfield IMG College news division.
Prior to joining the Missourinet, Bill worked for Learfield Sports for six years where he oversaw affiliate relations for radio stations on some of the top college football and basketball Radio Networks in the country, including The University of North Carolina, Oklahoma University, and The University of Iowa. Bill also worked in radio sales in Jefferson City, MO and was a program director and morning show host for KTXY in Columbia, MO in the late 90's.
Bill and his wife Deanne have two children, Ryan and Allyson. In his spare time, Bill likes to coach baseball and softball. Bill was born and raised in Chicago and while he promises to never mention this fact on the air, he is in fact a lifelong Cubs fan.
---