REGISTER TO WIN AT HyVee in Osage Beach!
MARCH MADNESS Grand Prize Includes:
A New Recliner from Paul's Furniture in St. Robert, a new flatscreen TV, $100 to spend at Backwater Jack's on food and drinks and Party Supplies from Bud Light!
Giveaway will be during the morning show with Mike Clayton on April 5th!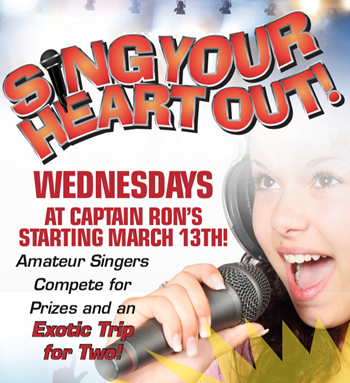 Click to Enlarge
Mix 92.7 presents the Sing Your Heart Out at Captain Ron's in Sunrise Beach. You can come out as early as 6pm to get signed up with DJ Kyle. Contest starts at 7pm. The grand prize is an exotic trip for 2! Thanks to DJ Kyle and our sponsors Summerset Boat Lifts, One Stop Materials & Landscaping and Captain Ron's. See you each Wednesday now thru May15th. The Final's are May 22nd.
JOIN MIX 92.7 AT THESE UPCOMING EVENTS

SHOOTOUT WHISKEY OR WINE TASTING CRUISE - MARCH 28, 2019


Join us for the 2019 Shootout Whiskey or Wine Tasting Cruis aboard Celebration Cruises. $75/person. For more information or to make reservations, please call 573-480-3212.
DOWNLOAD FLYER

ANNUAL BRIDGE AND DAM MARATHON - MARCH 30, 2019


We are pleased to sponsor The annual Bridge and Dam Half Marathon at Lake of the Ozarks. The whole family will want to get involved in this event. To register, get race info or check out the course map, head over to the Bridge and Dam website. Sign up for the half marathon, 10K, 5K , Double Down or All In! All proceeds from the run go to support the Fellowship of Christian Athletes.
VISIT WEBSITE

SHOOTOUT GAL FASHION SHOW - APRIL 13, 2019


Join us at Wicked Willies for the Shootout Gal Fashion Show.Accessories and bottoms provided by Shabby Chick & Beautifully Blossomed will provide shoes. Everyone will receive a complimentary glass of Shootout Gal Rose Wine courtesy of Wicked Willies. The first 50 to purchase tickets online will receive a complimentary glass of wine from Tiffany Maasen of Weiss Insurance.
DOWNLOAD FLYER | BUY TICKETS ONLINE

LAKE AREA BUSINESS NETWORKING SOCIAL - APRIL 16, 2019


Join us at Shawnee Bluff Winery from 5:00 PM - 7:00 PM for the Lake Area Business Networking Social . Meet old friends and make new ones while enjoying wine and snacks. Shawnee Bluff Winery is located at 2430 Bagnell Dam Blvd. in Lake Ozark.
DOWNLOAD FLYER

6TH ANNUAL KILTS & KLEATS SOFTBALL CLASSIC - APRIL 27, 2019
Mix 92.7 and Cool 102.7 supports The 6th Annual Kilts & Kleats Softball Classic to benefit Wonderland Camp and Children's Burn Camp. April 27th from 8am-6pm at Osage Beach City Park. Hosted by Lake Area Firefighters.

2 Division Men's Tournaments-(Recreation & Competitive)
Umpires provided -ASA or USSSA stamped bats only
Use your own ASA 52/300 balls
Food and beverages available
Trophy Presentation Party afterwards
Kilts not required

To register your team or any questions call Brandon Pharr @ 636-299-8443
DOWNLOAD FLYER | DOWNLOAD SPONSORSHIP FORM

JOLLY ROGERS TREASURE ISLAND BENEFIT FOR WONDERLAND CAMP - MAY 11, 2019
Ahoy Mateys! Join us for the Treasure Island Casino Benefit at Jolly Rogers Grub N Grog on May 11th. This is a fundraising event for the camp! Auction items and sponsors are needed. Call 573-392-0700 and ask for Joe or 314-363-6941. At the camp you can call Mike at 573-280-5648. The day starts at 3pm. $40 for adults and $15 for kids. Play fun games and win prizes. Buffet and 2 beverages included with all proceeds going to Wonderland Camp. For more information you can log on to www.treasureislandcasinonight.com and buy tickets in advance and save. All major credit cards accepted. Reserve your spot today. Check out www.wonderlandcamp.org. Arrrg.
DOWNLOAD FLYER | REGISTER ONLINE

TUMBLEWEED - MAY 30 - JUNE 1, 2019
America's Real Country Music & Camping Festival. The best country music experience in this Great Nation!! 3 nights & 2 days of country perfection ~ Tumbleweed has earned accolades from critics – and more importantly, love from fans nationwide for delivering a unique music festival experience unlike any other available in the United States today. Tumbleweed isn't your standard music festival. Tumbleweed mixes incredibly fun country activities with a weekend of camping and phenomenal country music. You'll leave Tumbleweed with some of your favorite life memories – and friends that last a lifetime.
DOWNLOAD FLYER | BUY TICKETS

11TH ANNUAL SHOOTOUT BENEFIT GOLF TOURNAMENT
JUNE 2, 2019
12: 00 - Registration & Lunch at Lake Valley Country Club - 1:00 Shot Gun Start
Awards Following the Tournament Hole in One Prizes Proxies & On Course Events Register before May 31, 2019 online at www.lakeoftheozarksshootout.org. All proceeds benefit Lake Area Firefighters and 30 local Lake Area Charitable Organizations.
DOWNLOAD FLYER


2ND ANNUAL ELDON ROCK ISLAND ROAD RACE - JUNE 8, 2019
Registration is NOW OPEN for the 2nd Annual Eldon Rock Island Road Race to be held on Sat. June 8, 2019. Race distance options will be 15K, 10K, & new for 2019, 5K! Each participant will receive chip timing, support on the course; and a great swag bag full of promo items, coupons, and a race shirt. All finishers will receive a custom medal.
MORE INFORMATION AND ONLINE REGISTER

31ST ANNUAL LAKE OF THE OZARKS SHOOTOUT INFORMATION. GET DETAILS OF ALL EVENTS SURROUNDING THE SHOOTOUT RIGHT HERE!

ADDITIONAL 2019 EVENTS

Watch for Us on KRCG TV 13 this Fall and Winter
UPCOMING CONCERTS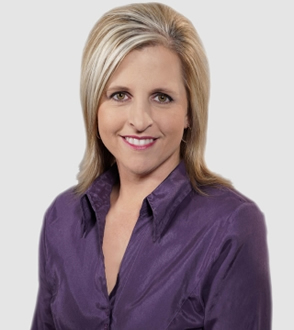 ElIZABETH HOFFMAN
Elizabeth Hoffman joined the KRCG news team in 2013. She's excited to live and work in the same area she's called home her entire life.Elizabeth graduated with honors from Lincoln University in Jefferson City. She furthered her journalism knowledge with an internship at KSDK, the NBC affiliate in St. Louis.Elizabeth has become well-rounded in her duties at KRCG. She is currently the morning anchor and a reporter. When not bringing the news to Mid-Missouri, Elizabeth can be found spending time with her family, which is usually on a ball field or at piano or dance classes. She's a certified scuba diver, a Cardinals fan, and an all-around busy mom.
http://www.kcrgtv.com